Configuration Details
Model
Size
Siding
Front
Left
Right
Back
Interior
Flooring
Bath Flooring
Finish
Finish
Finish
Siding Color
Door Color
Eaves Color
Accessory:
Accessory:
Accessory:
Accessory:
Accessory:
Shipping
Permit Plans Set
Foundation
(Cost Not included)
Installation

Shell:

Lifestyle Interior:

Kitchen/Bath:

Promotion Discount
Estimate
Initial Payment

Shipping Information
Step 1 of 4: Design Configuration
Bring your backyard dreams to life by designing your dream Studio Shed. Choose your size, configuration, siding, and colors.
Please use your desktop computer to log into the design center and modify your Portland series configuration.
Need help deciding Try these popular configurations
Frequently Asked Questions
Our Signature Series line is focused on single room studios in sizes from 8'x8' up to 12'x20'. It has integrated structural transom windows and exposed rafter ends.
The Summit Series is available in sizes from 14×18 to 20×50. They feature taller ceilings, enclosed eaves, thicker walls, and customizable interior layouts sure to fit any type of need.
Our Portland Series features a gable-style roof offering a more traditional option. It retains the same high-quality mix of materials and clean design as our other product lines, and fits with a wide variety of residential aesthetics.
For our Signature Series, our Lifestyle interior includes finished flooring, electrical wiring and fixtures, insulation, and drywall interior on installed units.
The Summit Series models are configurable with bathrooms, kitchens, and even bedrooms on larger models. Studio Shed provides the cabinets, countertops, fixtures, and electrical components. The only item not included is the rough plumbing connections, as these details will vary by site and location. It is typical for our installation teams to work directly with you on a quote for this portion of the project based on your unique site details.
Some limited customization may be possible depending on the size and configuration of your order. Any customizations are subject to additional fees and lead time. The best way to determine if your custom request is feasible is to save the closest thing to what you desire in our 3D configurator for follow-up with our design department.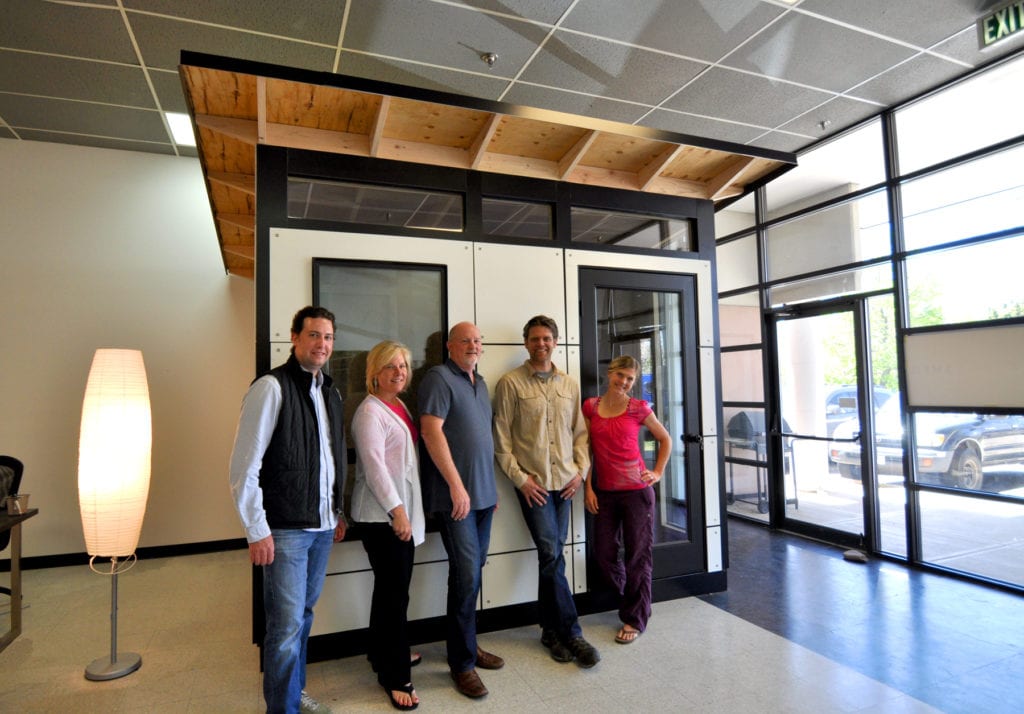 Contact your Studio Shed Advisor
Have a question? Need help pricing or want to to chat about an idea? We can walk you through the entire process.