Step 3 of 4: Installation Details
We can't forget the foundation. Choose your foundation and installation type. We're here to help if you have any questions.
Select Your Foundation Type
Concrete Slab
Because every site is different, other than for our pre-configured selections, Studio Shed does not directly quote the cost of foundations or pour concrete. However, this is a service that the majority of our professional installers provide, and they will work with you directly to get the best foundation for your site in an efficient way.
Select Concrete Slab

Priced by local installer
Wood Frame Floor
A self-supported joisted floor system similar to a deck is the most popular method and consists of simple poured or pre-cast concrete piers. For small, unfinished units, a 4×4 skid foundation may suffice.
Select Wood Frame Floor

Priced by local installer
Select Your Installation Type
Do-It-Yourself
Every DIY Studio Shed purchase gives you access to the same resources and instructions we use to train and certify our network of installers, including 3D assembly instructions, construction plans for the Studio Shed you purchased, and a video that walks through the entire installation process. And, of course, we are only a phone call away if you have questions.
Select DIY Installation
+ $0
Frequently Asked Questions
Installation timeline depends on the size and options you've chosen for your Studio Shed. For single room studios from our Signature Series, typical installation takes about 1-2 days to "dry-in" the structure, and then 2-3 days to complete all interior finish work.
Larger Summit Series units with kitchen and bathrooms typically take 2-3 weeks from installation start to completion. For permitted installations requiring intermediate inspections, timelines can vary depending on inspector availability.
Contact our Customer Experience team to confirm that we have an installation team in your area. We cover the majority of major metropolitan areas in the US and a reasonable travel radius outside those areas. For larger and more complex projects, we are typically able to extend the range of our installation teams if there is one nearby.
For customers ordering a full accessory dwelling unit with kitchen and bathroom options, you'll work directly with our installation team on certain items. The price quoted in your Design Center project includes the construction of the building, installation of all interior fixtures, electrical wiring, and installation of cabinetry and countertops.
Since every site is different, you'll work with your own contractor or our installation team directly to quote rough plumbing to the site, foundation, and additional site work. We have an efficient process for this given years of experience building ADU's so please contact us with questions.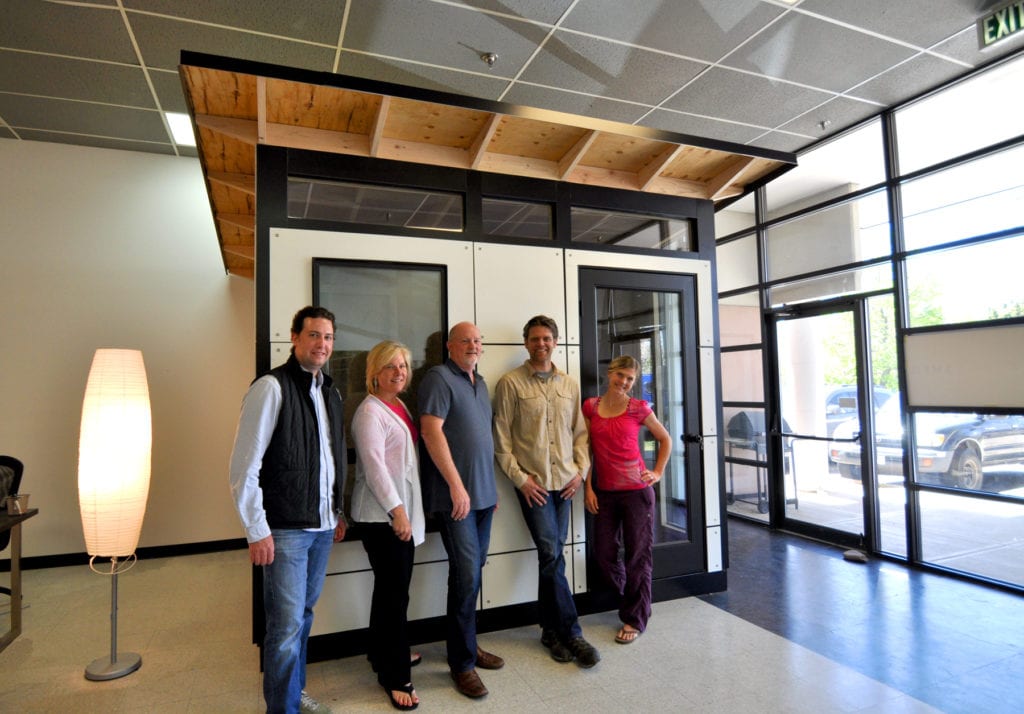 Contact your Studio Shed Advisor
Have a question? Need help pricing or want to to chat about an idea? We can walk you through the entire process.